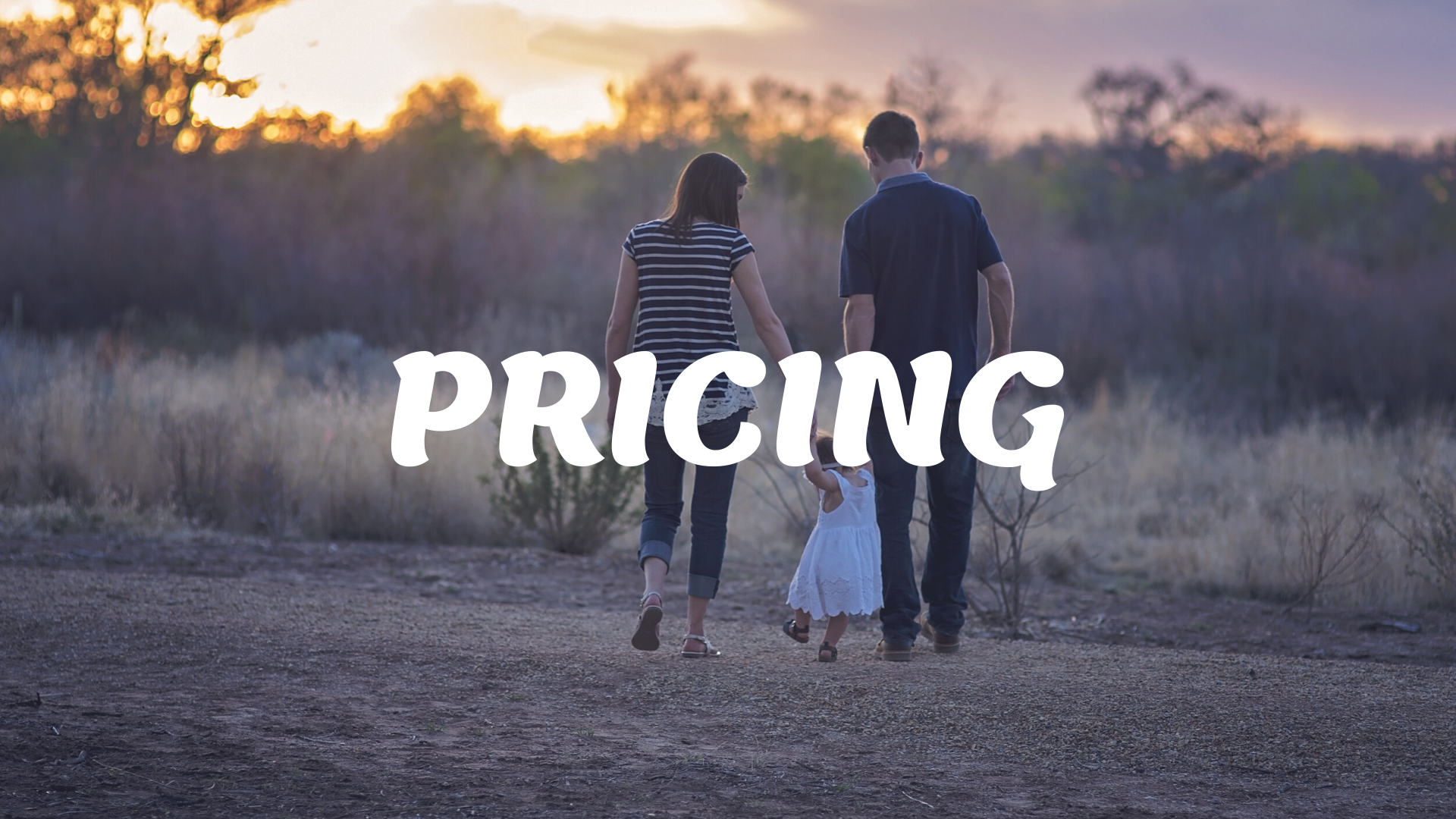 Keystone offers two paths to healthcare, a pay as you go option and a monthly membership plan! We are a cash-pay clinic so insurance is not needed. All you have to do is come in for an initial visit and either join our low-cost monthly membership or pay as you go. Direct Primary Care and our membership allow you to have peace of mind knowing that your primary care physician can get you an appointment in no time and will give you more time of day than other providers. DPC also gives an opportunity for our practice to provide a high standard of quality care by dedicating more time to our patients and creating a more welcoming atmosphere.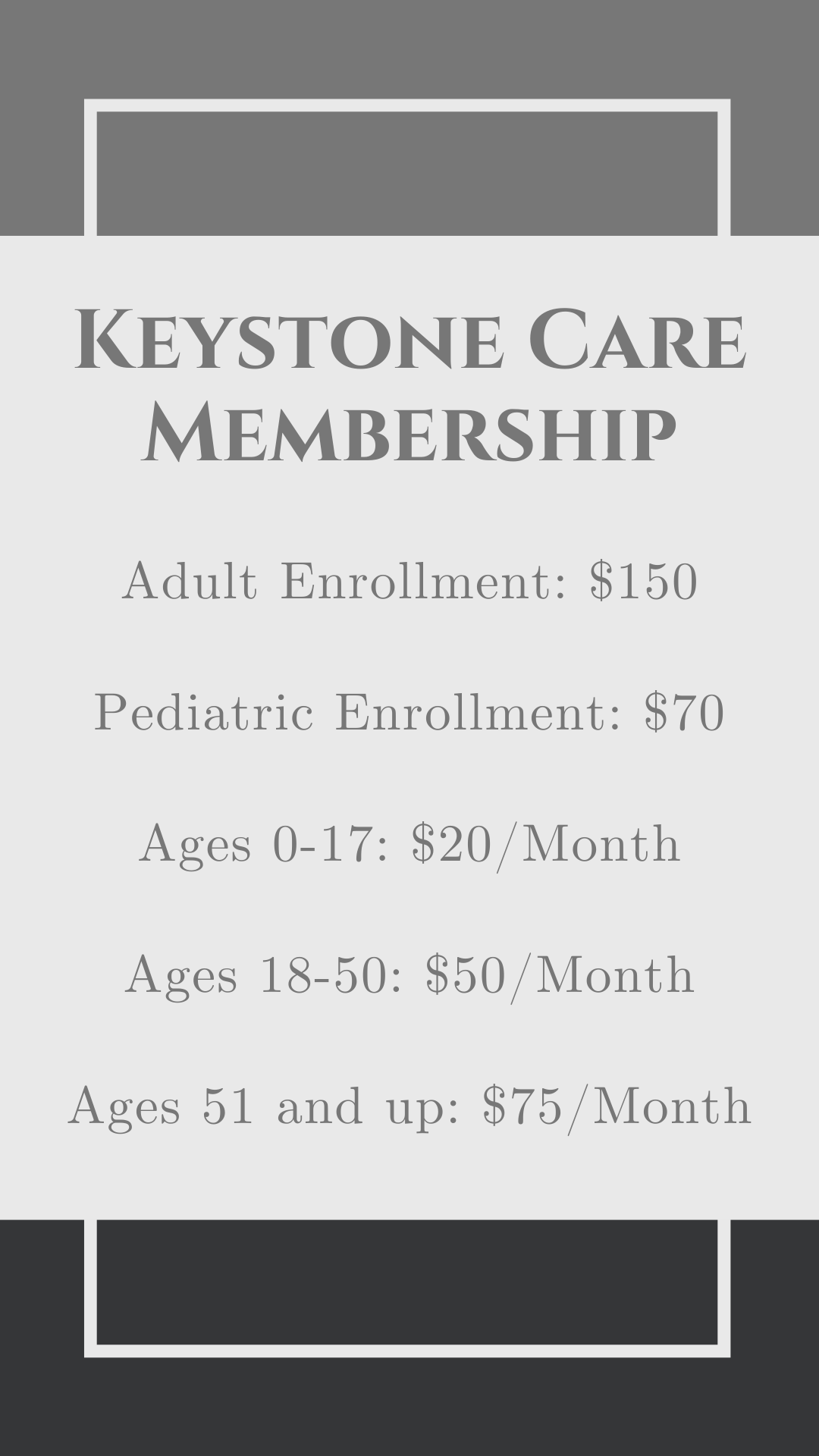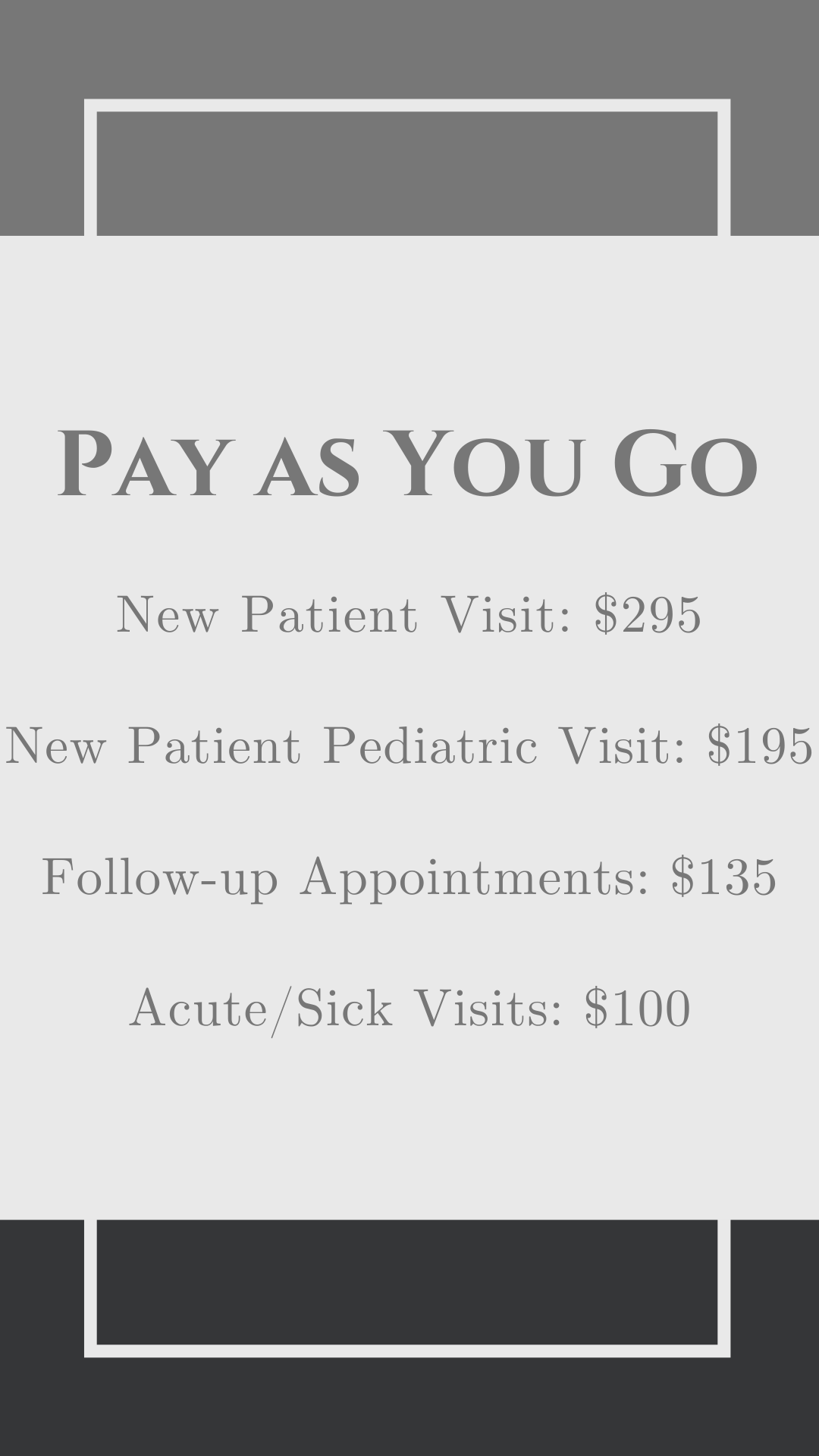 While both paths provide fantastic quality of healthcare, our membership will allow you and your family to have free follow-up visits as well as deeply discounted pricing on just about everything else! For more information on the membership check out the fee schedule below and call our office for more information!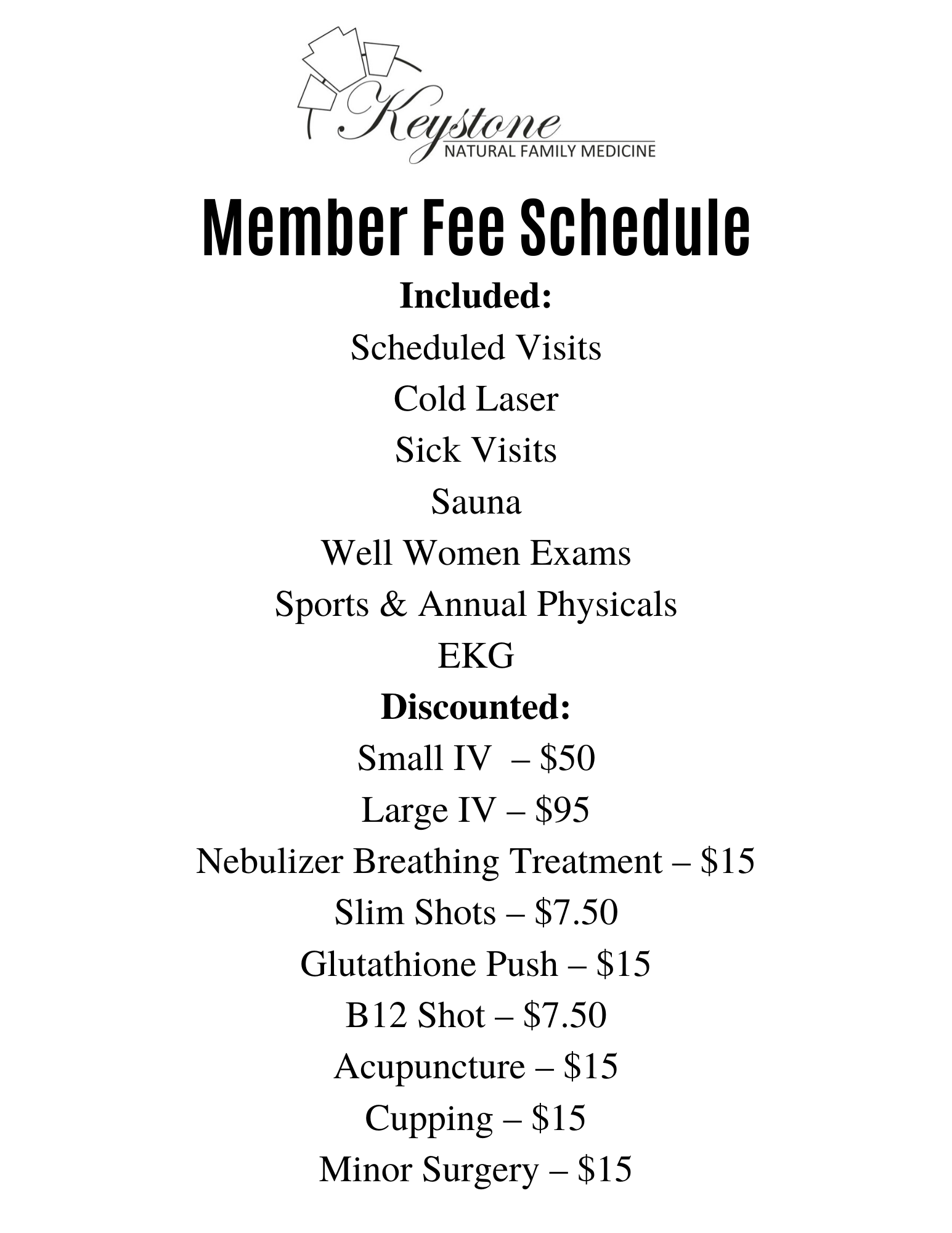 Our monthly membership might not be for you and that is okay! With our pay as you go plan you can establish care and take advantage of low commitment costs, just pay every time you come in. This alternative is a way to provide healthcare for patients who don't want the commitment of monthly payments. Check out the fee schedule below to learn more about pay as you go pricing and call our office with any questions!