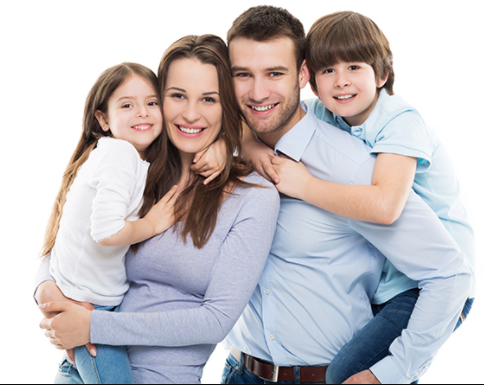 "Keystone Care was created to provide
families in Arizona with an
affordable health care solution."
The membership allows patients to abstain from paying fees for visits and allows them to have reduced prices on various services and procedures! Ages 0 – 18 pay a monthly fee of $10, 18 – 50 pay $50 and 50 – above pay $75. Click here to learn more about the benefits of getting onto Keystone Care!
Keystone Natural Family Medicine is revolutionizing health care by providing affordable health care that families in Arizona  deserve!
Keystone Care Membership is a health care solution that offers unlimited visits for one flat-rate a month!
With Keystone Care, you don't have to wait weeks to be "squeezed in" for a 5 minute appointment. You will have direct access to your doctor at any time! No jumping through hoops, no paying $200 for a little visit (in fact your visits are included with this program!), and you never have to wait a ridiculously long amount of time before you can talk to them!
You can have peace of mind knowing that if you're not feeling well, your doctor will be there. If you have a concern, you can come on in. If you need to talk, your doctor will be ready and happy to pull up a chair and listen!
But that's not all you get with the Keystone Care Membership! Here's what else is included in your membership:
All scheduled office visits are FREE
Unlimited Phone Consultations
Sauna Therapy
Well Woman Exams
Sports Physicals
Cold Laser Treatments
EKG's
Cash Pay Rates for Lab Work and Imaging
Reduced Rates on Nutrient IV's
Included in Keystone Care
Monthly Payment
$10 ages 0-17 $50 ages 18-50 $75 ages 51 & up
Scheduled Visits

Cold Laser

Sick Visits

Sauna

Well Women Exams

Sports & Annual Physicals

EKG

Small IV  – $50

Large IV – $95

Nebulizer – $10

Slim Shots – $7.50

Glutathione Push – $15

B12 Shot – $7.50

Acupuncture – $15

Cupping – $15

Minor Surgery – $15
Pay As You Go
Full Pricing
Discounts only available with Keystone Care membership
Scheduled Visits – $135

Cold Laser – $40

Sick Visit – $100

Sauna $25

Well Woman Exams – $125

Sports Physical – $25

EKG – $40

Small IV – $70

Large IV – $125

Nebulizer – $30

Slim Shot – $15

Glutathione Push – $30

B12 Shot – $30

Acupuncture – $75

Cupping – $75

Minor Surgery – $80
Here are the steps we have found and recommend to help you save money on Quality health care services.
Set up a Health Savings Account ( HSA ) –
Not all banks offer HSAs. You can only open and fund an HSA account if you have a Qualified HDHP (High Deductible Health Plan). We recommend that you check with your bank to find out if they offer it. There are many banks in Arizona that do.
Enroll in a Christian Health Ministries Account –


In Arizona there are multiple Medi-share programs that are exemptions to having the mandated insurance AKA Obamacare.  The one that we use is Christian Healthcare ministries but there are many others that you can research to see which one is the best for your family.  These are not insurance plans but cost sharing programs that in essence function as a catastrophic plan because should you get into a car accident, need hospitalization or need extensive care, the costs are shared between other members of the organization. Go to 

www.chministries.org for Christian Health Ministries and use code:  212293
Enroll in Keystone Care at your first visit –
Once you have completed the steps above Contact us to schedule your first consultation and we will get you enrolled in Keystone Care.